Gifts are super important during these festivities. Here are some traditional and trendy items you can give as a thanksgiving gift.
Gifts are super important during these festivities; they add sublimity to the whole experience of celebrating a festival with your family. Here are some traditional and trendy items you can give as a gift to the host this season from your own spencers florist.

Flowers
These are always the number one pick for thanksgiving, while you are welcomed by the host make them feel appreciated by handing over a lovely bunch of blooms. You can go with special flowers for thanksgiving like Asiatic lilies, Roses, Chrysanthemums and sunflowers.
Ceramic dishes
Another super useful gift item that is long lasting and does complete justice to fall vibes are ceramic dishes and vases. These come in different varieties like a pumpkin, halloween themed and of course dinnerware as well.
Wine and accessories
Wine is a popular pick when visiting someone's place and thanksgiving dinners can really use the wine to the fullest. You can also go ahead with wine preservation systems that get attached to the wine and keep it fresh for longer.
Candles
A super functional gift that can be used to the fullest during the Holiday season. You can go with holiday scents like pumpkin spice, nutmeg, cinnamon, caramelized sugar and vanilla.
Cake stand
For all the sweet treats like cupcakes, cakes, cookies and more a cake stand is a great way to put them on display. You can go with the classic one that has a wooden stand and glass cover.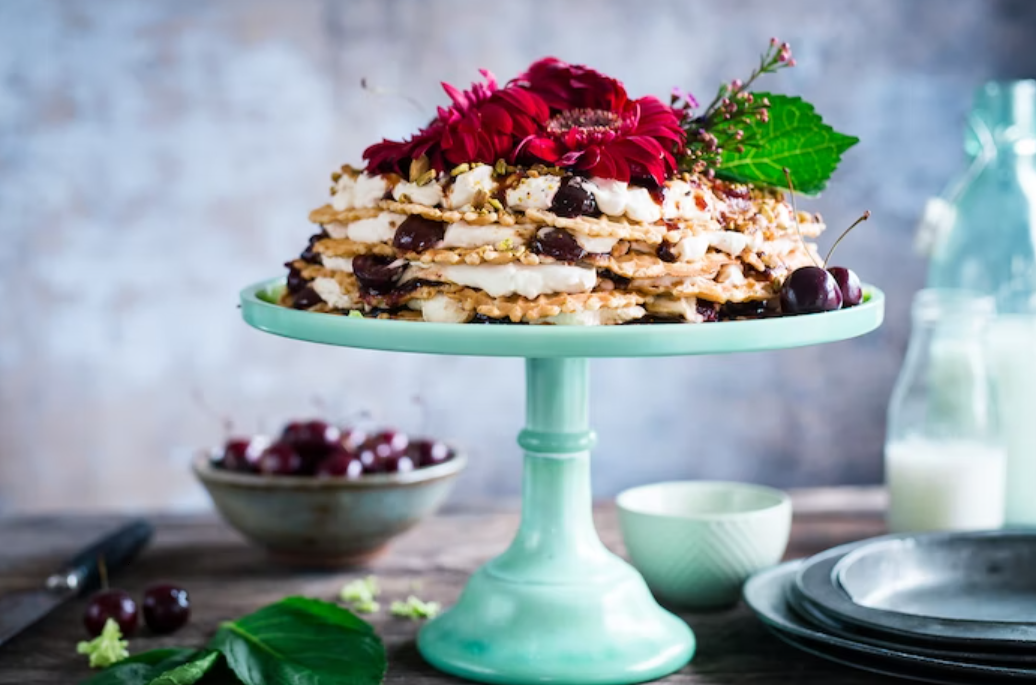 Charcuterie board
A flat board that is full of exotic cheese, fruits and nuts makes a great starter for thanksgiving dinner. You can gift a Charcuterie board to the host and add to the evening.
Spa set
A self care set with all things nice, these spa sets come with essential body, massaging creams, body washed and scrubs.
Projector
To spend some quality time and have fun together with friends and family watching a movie or show together is a great idea. With a projector you can display any video over a clear blank wall or screen.
Cutting board
Not just any but a personalized cutting board, will be a lovely addition to the kitchen and a sweet reminder of your presence.
Kitchen appliances
To make life and cooking easy, you can give a hand blender, digital measuring spoon, air fryer, automatic dustbin, coffee maker and more.
Holiday dry fruits baskets
This ones for the family , a healthy snack which is luxurious and comes in handy. An exotic dry fruits basket contains dried fruits like kiwi, orange, apricots and almonds, cashew, pistachio and more.
Wreaths
We all look for the perfect wreath to put up on our door and welcome everyone, you can make it easier for them by giving them this thanksgiving essential item along with thanksgiving centerpiece flowers.
House plants
Going with a house plant is amazing, it works as decor as well as has natural benefits whilst promoting good air and introducing plant care. You can get a bunch of different houseplants from Jacksonville Florist.
Hot chocolate
Hot chocolate and the holiday season go hand in hand. One cannot not sip hot chocolate and enjoy the cold weather. You can gift premium hot chocolate that now comes in various packaging.
Advent calendar
A gift that surprises us all, an advent calendar has mini gifts leading up to christmas, isn't it great to wake up everyday to a new surprise.
Since flowers are so central to thanksgiving you can get thanksgiving flowers delivery in Jacksonville for you and your family.