We provide various flowers wrapped in some beautiful arrangements. A bouquet along with a handwritten note citing how much you love your dad may be the best option.
June is the month when the environment starts getting warmer, and a vibe of positivity is all around. What can be a better mood lifter than flowers? However, June also marks the beginning of summer for many people and although you don't need any special occasion to send some beautiful flowers, here are five reasons why one should consider sending flowers in June:
1. Father's day: Fathers are like our superman. They work day and night for the comfort of our family, and this hard work and sacrifice surely requires some recognition. There are many gift options for your dad, but sometimes you should think outside the box and not give some shirt or tie just like every time.
We provide various flowers wrapped in some beautiful arrangements. A bouquet along with a handwritten note citing how much you love your dad may be the best option. If you wish to get some complimentary gift with it, a box of chocolate or a bottle of wine will just be the best thing.
2. Best friend's day: You probably shouldn't miss telling your bestie how much value they hold in your life and how much you adore them. The best way to do so will be to give them a bouquet of yellow flowers, as yellow signifies friendship.
We offer fresh yellow flowers and also give a variety of other friendship-flowers. We have same day flower delivery near Jacksonville FL option too for making things more easier options to choose from. Explore more of our categories from here
3. First day of summer: June 20th officially marks the first day of summer and is also the longest day of the year. What can be a better way to mark such a bright day than to give a bunch of bright and fresh flowers to your loved ones?
Spencer's florist thinks that flowers are very generic and are mainly used for displaying love, emotions and care, but their different arrangements portray different meanings. If your loved ones do not live very close to you, we can support you by sending them a bunch of beautiful flowers so that they realize how much you value their presence.
4. Funeral Day: White Rose is the most evergreen flower. Flowers act as a complimentary gesture to add to the overall experience of any sad phase. Talking about funerals, it is a perfect way to express your emotions for a great loss.
We at spencers florist also deals in sympathy flowers Jacksonville FL to express warm condolence. We offer many kinds of roses, all delivered fresh with beautiful arrangements. So sending a bunch of white roses to a funeral day this month could be a great idea.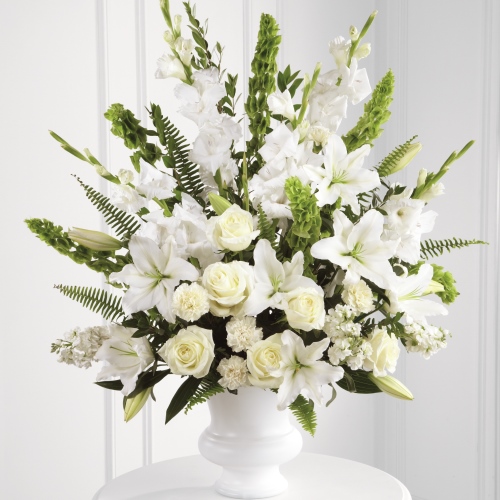 5. Forgiveness day: June 26th is celebrated as forgiveness day, and this may be the best chance to bring back someone in your life with whom you had differences previously just by seeking forgiveness. Flowers are known for bringing charm to space and being the center of attraction. There may be many ways to do so but sending a beautiful bouquet is surely going to melt their heart and bring them back into your life.
The Final Words
There are many reasons to send flowers this month, but sometimes you should send them just because you have feelings of love for that person. Whatever the reason, we are here to help you in this mission and deliver the best flowers. Also, it is more economical than many of the other gift choices .